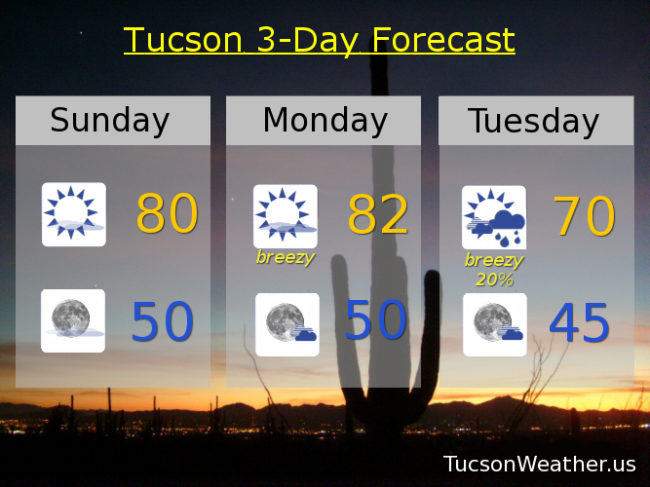 A little bit breezy yesterday and otherwise gorgeous with a high of 82 and an amazing sunset to top it all off.  A little cooler today behind the system that missed us well to the north, but still above average (it's good to be above average sometimes) the next couple of days.  Another storm approacheth which should move through Tuesday.  Our winds will kick up a bit tomorrow ahead of the storm as well as as the storm moves through.  (the as's have it)  Just a slightly better than a slight chance of rain Tuesday.  Another calm between storms most of next week and then we may see some action next weekend.  Stay tuned!
Mostly sunny today with a high near 80.  Perhaps a few high clouds for possible sunrise and sunset enhancement.
Mostly clear skies tonight with a low near 50.
Mostly sunny and breezy tomorrow with west winds 10-20 mph and a high in the low 80s.
A chance for showers and breezy Tuesday with west winds 15-20 mph and gusty and a high near 70.
Sunny Wednesday mid 70s.  Low 80s Thursday.  Upper 70s Friday.  A chance for showers Saturday low 70s.