Monday, January 23, 2017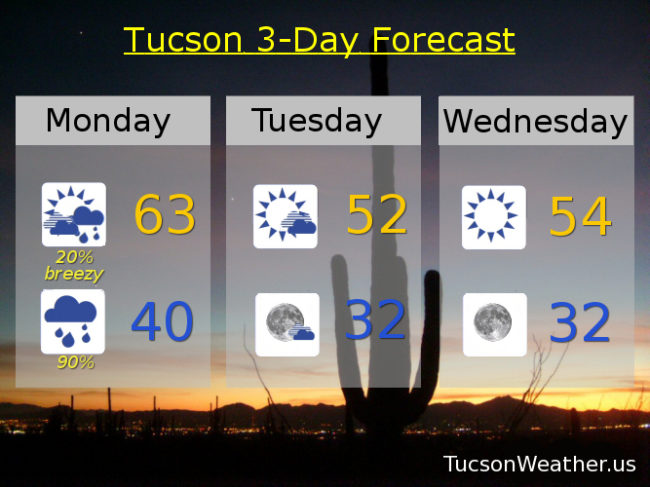 Our next storm approacheth.  A few showers developing by this afternoon with the main event tonight as the storm moves through.  Valley rain amounts somewhere around .10″ – .50″ with locally heavier amounts.  Snow above 5,000 feet with 2 – 5 inches expected between 5,000 and 7,000 feet and 5 – 9 inches above 7,000 feet.   Once the storm clears out by morning colder air moves in with a FREEZE WATCH now in effect starting at midnight Wednesday until 9:00 a.m. Wednesday morning.  Could dip to around freezing again Thursday morning.  Then a slow warming trend into next weekend but temperatures still below normal for late January.  Enjoy!
Partly sunny today with southwest winds 15-20 mph and gusty.  A chance for showers this afternoon and a high in the low 60s.
Rain tonight with west winds 10-20 mph.  Clearing by morning with a low near 40.
Mostly sunny tomorrow with a high in the low 50s.
Sunny Wednesday mid 50s.  Upper 50s Thursday and Friday.  Near 60 Saturday.  Low 60s Sunday.