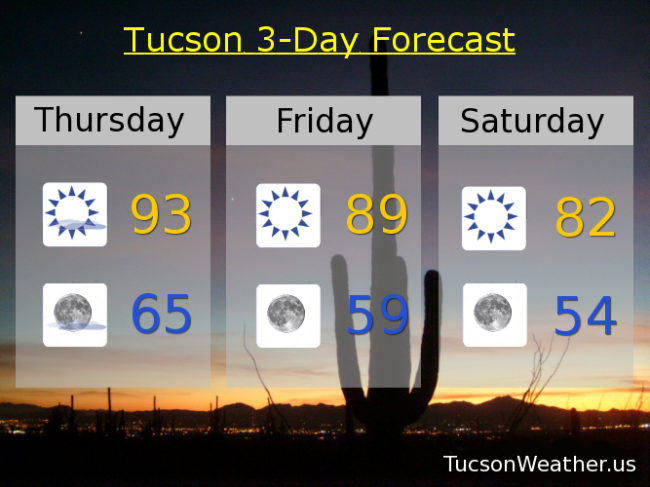 A weak system moving through the state will give us just a few degrees of cooling today (we'll take it!) and a few clouds. Otherwise another very warm October day. A system missing us to the north will bring breezes and more cooling tomorrow and Saturday. Saturday's forecast high is actually a degree or two below average for this time of year! Don't get used to it. Near record high settles back in early next week with high pressure large and in charge. Stay tuned.
Mostly sunny today with a high near 93.
Mostly clear tonight with a low near 65.
Sunny and a little bit breezy tomorrow with a high near 90. Low 80s Saturday! Near 90 Sunday. Mid 90s Monday, Tuesday and Wednesday.
Tucson International Airport
Forecast / Record
Mon, Oct 23:  95 / 94
Tue, Oct 24:  96 / 96
Wed, Oct 25:  94 / 95