Friday, October 21, 2016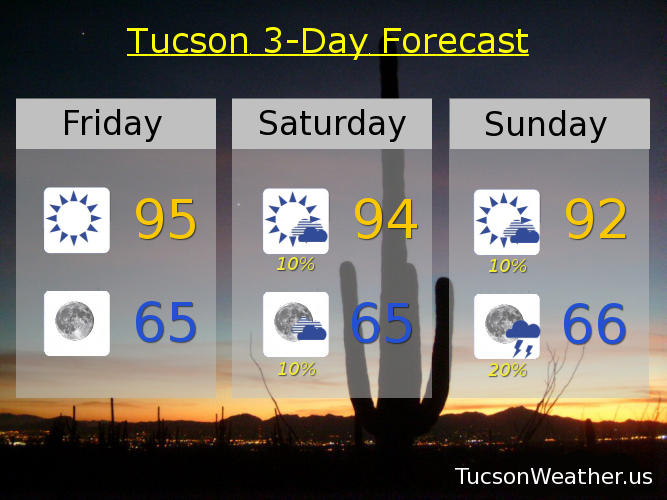 Change is on it's way!  If you like sunshine and low 90s, you had a good run, and they'll be back soon enough.  If you want cooler with a chance for showers, the next few days are for you.  High pressure moving to the east this weekend will open the door for an increase in moisture.  A trough of low pressure moving through the state Monday will give us our best chance of showers to start the work week and we'll have a slight chance of rain this weekend as the trough approacheth.  We dry out quickly behind the trough for a return to sunshine and warm weather by mid next week.
Sunny today with morning breezes dying down.  Warm with a high in the mid 90s.
Clear skies tonight with a low in the mid 60s.
Becoming partly cloudy tomorrow with a slight chance of storms and a high in the mid 90s.
Partly cloudy Sunday with a slight chance of showers low 90s.  Scattered storms possible Monday upper 80s.  Mostly sunny Tuesday upper 80s.  Sunny upper 80s Wednesday.  Near 90 Thursday.