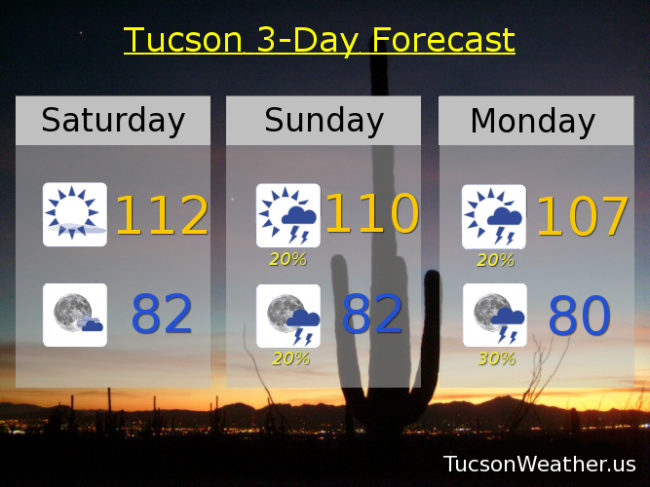 Today's record is 113 and we'll be close!  Drier air has moved in with high pressure restrengthening over our heads means another hot day.  EXCESSIVE HEAT WARNING fixin' to come to and end tomorrow night and good riddance!  Moisture on the increase tomorrow into Monday with a few storms about, hopefully one or two near you.  Then high pressure weakening and moving off giving way to a westerly flow that will dry us out and knock our temperatures closer to average for this time of year (102).  Looks like a surge of moisture after next weekend.  Stay tuned!
Mostly sunny and hot today with a high near 112.
Partly cloudy tonight with a low in the low 80s.
A chance for afternoon and evening storms tomorrow with a high near 110ish anyone?  Chance for storms Monday 107.  Slight chance for storms Tuesday 106.  Slight chance for storms Wednesday 104.  Sunny Thursday 102.  104 Friday.