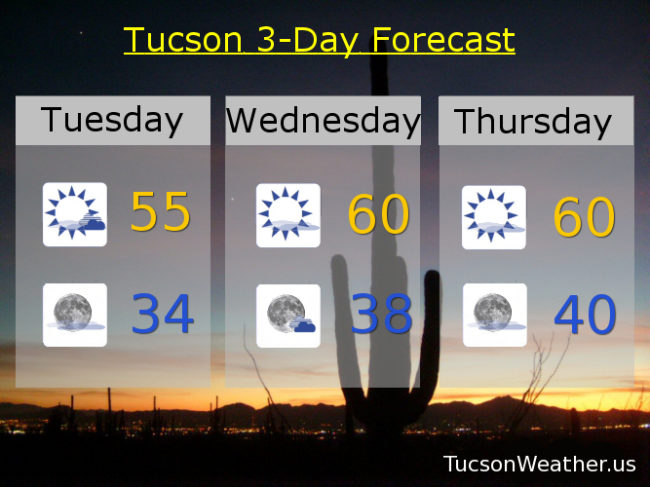 Cold front blew through last night along with some light rain and mountain snow. The colder air is settling in and we will be left with a cool week ahead. Clearing skies today with a few clouds around for possible sunset enhancement and a high in the mid 50s.
Mostly clear skies tonight and chilly (mmm chili) with a low in the low to mid 30s.
Mostly sunny tomorrow and Thursday with highs near 60.
Another storm set to move through Friday and Friday night with a chance for showers. Friday's high in the upper 50s.
Sunny Saturday near 60. Upper 60s Sunday. Near 70 Monday.