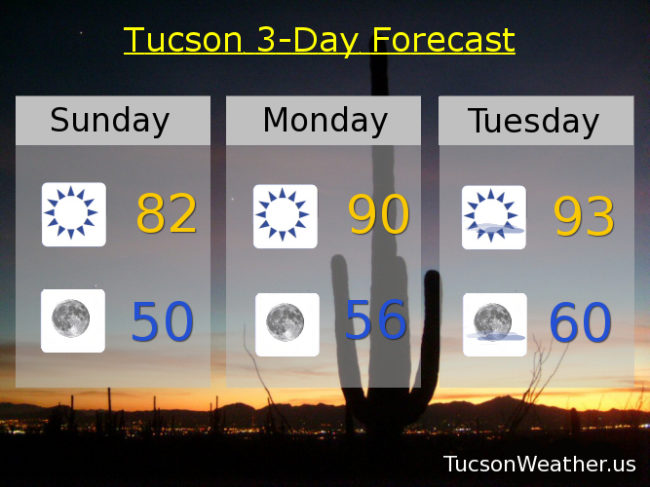 Let the warming trend begin!  The system that brought snow to New Mexico, Texas, Colorado and other places that aren't here has moved off to the east.  The wind is done!   Mostly.  High pressure building in and we could see our first 100 degree day by Cinco de Mayo.  Margaritas all around!  Cheers!
Sunny today with a NW breeze 5-15 mph and a high in the low 80s.
Clear skies tonight with a low near 50.
Sunny tomorrow near 90.  Low 90s Tuesday.  Mid 90s Wednesday & Thursday.  Near 100 Friday.  Upper 90s Saturday.