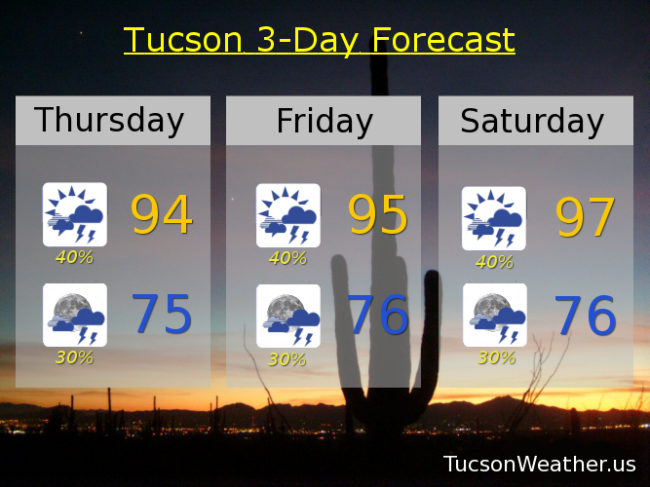 What a day yesterday!  Flooding for some.  Damage for others.  Others like the airport got nothing.  That's the hit and miss nature of the Monsoon, but with rare exception, most have been getting hit after hit after hit!  The hits keep coming as all of your favorite showers and storms are cued up through the weekend.  Lots of moisture in place and an upper level low in far west Texas inching this way should keep us in the scattered to numerous storm chances through the weekend in to early next week.  We MAY dry out some Tuesday and Wednesday.  We'll know more next Thursday.  Stay tuned!
Partly sunny today with scattered afternoon and evening storms and a high in the mid 90s.
Mostly cloudy tonight with scattered showers and storms and a low in the mid 70s.
More of the same Friday, Saturday, Sunday and Monday with highs near 95, 97, 96 and 95 respectively.  Storm chances go down a bit Tuesday and Wednesday with highs a bit higher in the upper 90s.