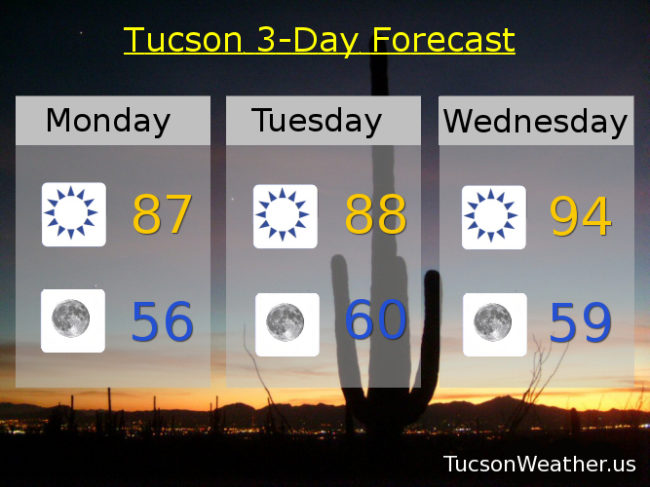 Columbus sailed the ocean blue in 14-hundred and 92. Happy Columbus Day Observed and Canadian Thanksgiving eh! I like to eat Italian food on Columbus Day, but then again I'm half Italian. I like to eat Italian food everyday! Breezes of change today as a trough of low pressure to our north will bring us some cooler air for today and tomorrow. High pressure builds back in mid week for a warm up back into the mid 90s. Then slightly cooler by the weekend.
Sunny and just a little bit breezy today with SE winds 5-15 mph. High in the upper 80s.
Clear tonight with a low in the mid 50s.
Sunny and a bit breezy tomorrow with ESE winds 5-15 mph and gusty and a high in the upper 80s. Sunny mid 90s Wednesday. Low 90s Thursday, Friday and Saturday. Near 90 Sunday.