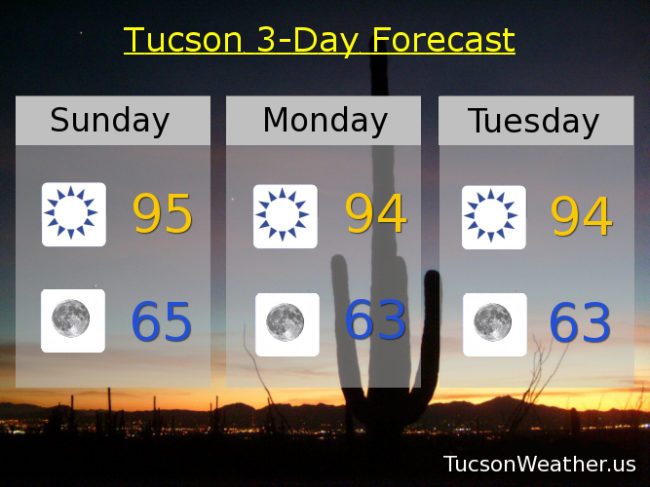 More of the same with high pressure ruling the roost and a strong cold front moving through Texas. As a result we'll have some easterly breezes the next few days while staying on the warm side through most of the week. Life is tough when you are so hot! 🙂 A system moving through Utah to the Four Corners will cool us off a bit by the weekend, but rain will be confined to the mountains to our east. Stay tuned.
Sunny and warm today through Tuesday with east winds 5-15 mph gusting to around 20 and highs in the mid 90s. lows in the low to mid 60s.
Sunny and warm Wednesday and Thursday with highs in the mid 90s. Low 90s Friday. Upper 80s Saturday.