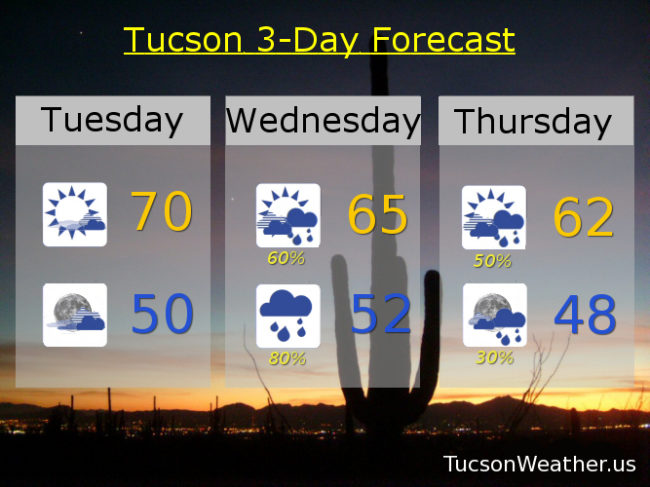 Here we go! A decent chance for rain the next couple of days and the computer models are starting to agree; it could be half an inch to an inch of rain for most valley locations!
I'm sure you noticed that the clouds and moisture are already on the increase this morning. Our upcoming low is currently near central California sinking south-southwestward on its way to off the southern California Coast. A nice fetch of tropical moisture is being pulled northward which will increase our rain chances as we get into tomorrow and especially tomorrow night. Enjoy!
Partly cloudy today with a high near 70.
Mostly cloudy tonight with a low near 50.
Showers becoming likely by tomorrow afternoon with a high in the mid 60s. Rain likely tomorrow night with scattered showers Valentine's Day. Thursday's high in the low 60s.
Lingering showers possible Friday upper 60s. Slight chance for showers Saturday near 70. Mostly sunny Sunday low 70s. Upper 60s Monday.