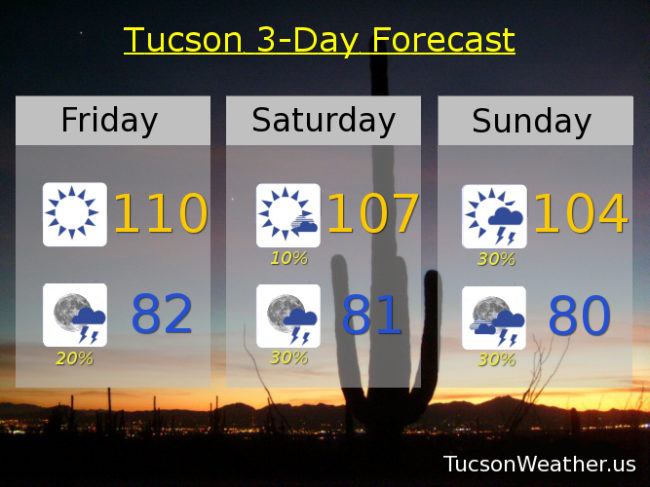 The Monsoon is coming!  The Monsoon is coming!  Increasing moisture will lead to scattered storms across the area starting this weekend and continuing into next week.  We are so ready!  High pressure still large and in charge today with an EXCESSIVE HEAT WARNING in effect until 7:00 p.m. so be warned, the heat will be excessive.  Did I mention scattered storms in the forecast starting this weekend?!
Sunny and hot today with a high near the record of 110.
A storm or two possible this evening, hopefully near you, and a low in the low 80s.
Partly cloudy tomorrow with a slight chance of a storm and a high near 107.  Scattered storms possible tomorrow evening into next week.  104ish Sunday.  Near 102 Monday, Tuesday, Wednesday and Thursday.