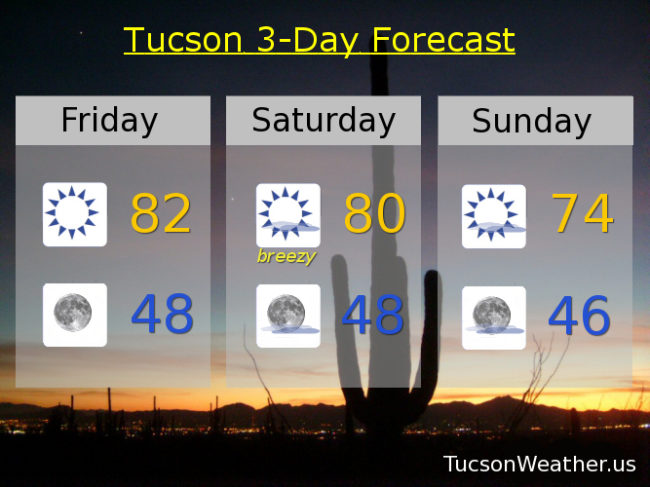 Interesting times we live in and interesting weather to talk (type-o) about! Yesterday's high of 84 shattered the old record of 81 set in 2000 & hit again in 2006 & 2016. 81 WAS the lowest record high of the month. Congratulations 2018. I knew you could clear this up for us.
Now. Let's try to predict the future (with considerable help from the National Weather Service, of course). First of all, it's FRIIIDAAAY!!! Today looks very nice. Nuthin' but Sun. Low 80s. The record of 86 set last year should be safe. Clear skies tonight with a low in the upper 40s.
A system misses us to the north tomorrow kicking up some wind as it breezes through the Four Corners. Winds becoming SW in the afternoon gusting to near 30, so a great day to fly a kite maybe. High near 80.
Cooler Sunday behind the system mid 70s. Mid 70s Monday. Low 70s Tuesday as our next storm approacheth.
By Wednesday an upper level low will be moving down the California coast to near L.A. or San Diego before it makes the turn our way. Tropical moisture should get caught up in the southerly flow ahead of the system for a slight chance for rain Wednesday and a high near 70. The storm is scheduled to move through on Thursday with a good chance for showers and a high in the upper 60s. Snow levels remaining quite high with this one. Maybe down to 7,000 feet. It's still a ways out and forecasts sometimes change. Of course we'll keep you posted as we go. Stay tuned!