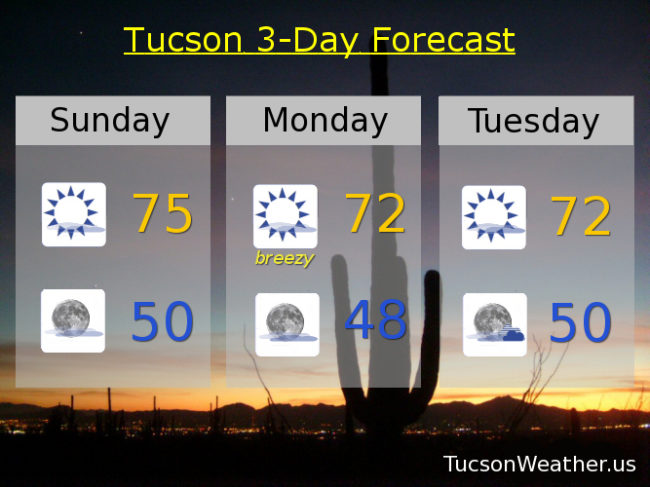 Not as warm as a low pressure system will drop in to Nevada and eventually off the southern California coast over the next several days. Mostly sunny today with a high in the mid 70s. Pretty awesome really.
Winds will increase enough tomorrow for the issuance of a FIRE WEATHER WATCH. Hopefully all will be well and we won't have the opportunity to watch any fires. SSW breezes 15-25 mph and gusty by tomorrow afternoon so please be careful if you plan on setting anything on fire. High in the low 70s.
Mostly sunny Tuesday low 70s. Slight chance for showers Wednesday upper 60s. A chance for showers Thursday upper 60s. Slight chance for showers Friday mid 60s. Mostly sunny Saturday near 70.